2022 Auction
Come join us on our virtual journey once again as we have some fun and help raise funds for our beloved Edmonds UnitarianUniversalist Congregation. This year we celebrate with the theme 'Maskuerade'.  We will have a Mask Parade gathering in the parking lot as well!

We will be holding an online auction, using Text2Bid from April 23rd through the 24th, 2022. Please find our donation link below to donate an event or an item to be auctioned off. Be creative in your ideas for how to raise money during this challenging time of the pandemic.
The donation form can be reached at this link: euuc.org/auction-donation-formc
We ask that you please submit a photo for your item or event, so that it can be viewed on our virtual auction site. The photo is submitted separately from the form. Send a photo to Barbara Purn, Auction Chair at:
auction.rsvp@euuc.org
What to Donate – E
veryone has a gift to share
Each of us has talents, knowledge, tools, and possessions that can generate auction items. People who enjoy cooking bake desserts or offer dinner parties. Those endowed with repair skills and strength offer a few hours of weed pulling, hauling, or handyman services.
People donate sunset cruises on the Puget Sound and weekends in beach cabins. Gifted crafters knit scarves and bead necklaces. Members share their expertise by donating a few hours of technical assistance, bird watching tours, and lessons. People join together to host events, such as movie nights and parties.
Each auction item is made valuable by the talent, treasure, and time contributed by our friends in the EUUC community.
For donation ideas, check the catalog from last year's 2020 auction or this list of items donated in past years.
Gift certificates to stores, online or in person are great, as are gift cards for restaurants that are doing take out or delivery options. Offer on Zoom or other online platforms a concert, a demo cooking class, a lecture, a dance night, craft projects or prepare baked items that can be personally made and dropped off, dinners that can be delivered and eaten together on Zoom, etc.
Honoree Tie
EUUC has a long tradition of gifting a loud tie to a member of the congregation who is required to wear it to at least one Sunday service. The tie is in honor of one of our founding members, Stewart Chapman, who wore a loud tie himself. He was a wonderful generous man who helped our congregation thrive in many ways. We honor a member who follows in his footsteps, giving of themselves to make our congregation the wonderful place that it is. We make contributions to EUUC toward the honoree during the auction each year. Please include a contribution to the Honoree Tie in your auction bidding!
Congratulations to Carolyn Tucker, this year's winner of the Honoree Tie! For decades Carolyn has been generous with her time, skills, calming presence, and tireless energy across a wide variety of activities at EUUC. Her contributions have included teaching religious education to young children, serving as President of the Board of Trustees and serving on Finance and Canvass Committees, helping to lead membership Pods, and even working as primary blanket washer for the Cold Weather Shelter. Her cheerful willingness to meet almost any need for our congregation and community made her a natural for the honor of this year's Honoree Tie, which has been awarded to a different honoree each year, for many years, in recognition of their volunteer service at EUUC. Like all recipients, Carolyn will be obligated to wear our colorful Honoree Tie to at least one Sunday morning service before next year's auction. Congratulations Carolyn and thank you!
Fund-A-Need
Our Auction always includes a special raise-the-paddle item coming from a need or an idea from the congregation. In past years, we've raised funds for the playground equipment, new chairs and couches in the Friarplace, a sprucing up of the Narthex, lights in the sanctuary, and accessibility needs. This is a way for us to collectively help out with a special need. We hope you'll give generously!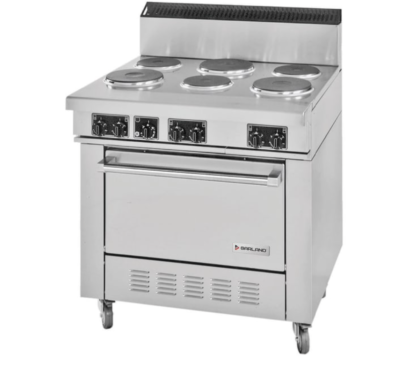 This year our 'Fund-A-Need donations will help us replace the range in our kitchen. Our existing commercial gas range is showing its age and we would like to replace it with a new, electric model. The new stove will be be more user friendly and earth friendly. No more pilot lights continuously burning fuel, and easier for volunteers and guests to use. As we embark on our re-opening we look forward to hosting a variety of in-person gatherings again and this upgrade will help support many good times to come. (Note that the photo is just an example – not necessarily the range we will purchase).
Can I get a refund for a dinner or event?
Refunds should be requested in writing or email addressed to the auction chair and will be issued for the following reasons:
The event sponsor does not hold the event.
The event sponsor changes the date of the event and the attendee cannot attend on that new date. This does not include when alternate dates are announced in advance and appear in the auction catalog or bid sheets.
If you sign up for an event and later find you cannot attend, please inform the host of the event, and then take either of these steps:
Give or sell your place to another person. Finding a person willing to accept or purchase the item or event is your responsibility.
Donate the event item to the church and notify the Substitute Coordinator who will invite someone from the Event Substitute List.